PAINTED PORTRAITS -

Memorable Moments
Using the digital graphics tablet and stylus I can apply any paint technique to the creation of fine art pieces. More often than not, I will use multiple techniques in a single painting to translate what I feel into what I want the viewer to feel. The computer does not create the art, but rather, it is the canvas, the brush, and the paint … in other words, it is the tool that allows me to have absolute control over the creative process..
Once the painting is completed, it goes to a Giclee printer and rendered to either artists canvas or fine art paper. While this process is different than traditional oil painting it is no less a hand crafted work of art carrying all of the subtle nuance of color, shading, and emotion as work from any 'traditional' artist.
Many of Leanne's hand-pained photographs are limited edition, signed, registered numbered prints.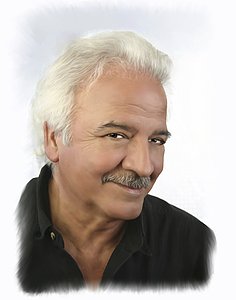 CUSTOM PAINTED PORTRAITS
A PERFECT GIFT
Pets, Family Portraits, Bridal, New or Old Home Paintings
I prefer to work from my photographs, so a photo session would be scheduled. (Unless we have already done the photo session!) I can work with an existing photo that you may have, but I do not work from "any" photo. My finished painting depends on the quality, subject, and composition of the original photograph or image.